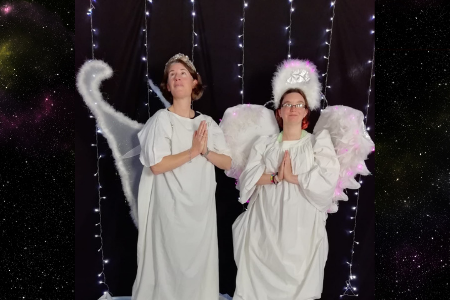 UPSIDE DOWN CHRISTMAS
God's plan for the birth of his son is not quite what you would expect for the King of Kings! His plan to most people would be considered completely upside down – born in a stable, unexpected visitors and very strange gifts! We might not always understand why things happen as they do, but Christians believe God's plan was perfect. God's love came down to earth for everyone, and Jesus came to show us how we can turn our topsy turvy lives UPSIDE DOWN!

Themes include: Hope, Love, Gifts, Plans, Change, Trust, Faith
Upside-Down CHRISTMAS VIDEO Assembly
Click below to download the Worship Assembly pack pdf, beneath that you will find links to:
the 'Angels' Story' stand alone video (also included in the Video Assembly)
a Christmas Reflection 'Thoughts on' PDF sheet
a PowerPoint presentation to use alongside the worship assembly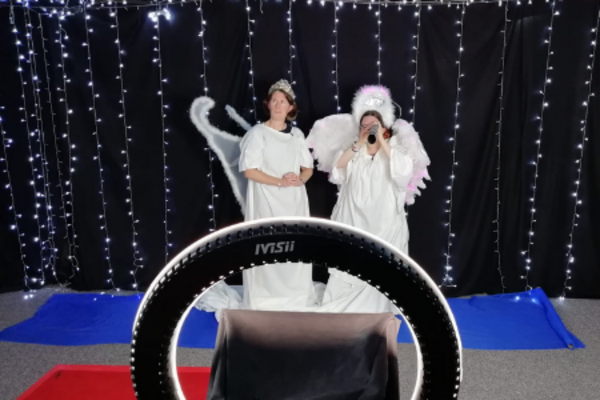 'THE ANGELS' STORY'
You Tube Video
We have filmed the angels story element of the worship assembly for you.
Sit back and relax as Spinnaker angels, Caroline and Jess, reveal what they have seen - and what they missed!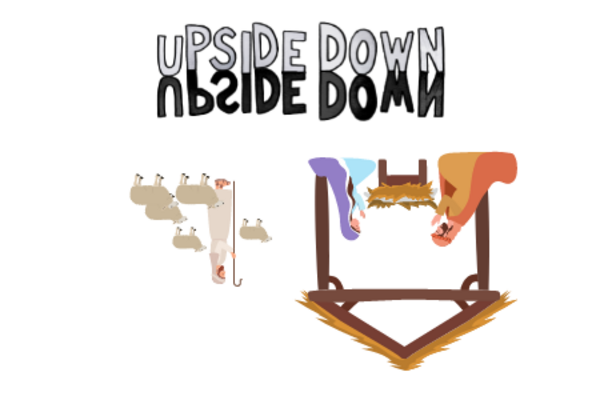 Thoughts On: An Upside-Down Christmas
An inspiring Bible based reflection for your classroom
God's plan for Jesus' birth was full of things that seem upside down at first but when you take time to consider them, it was definitely the right way up!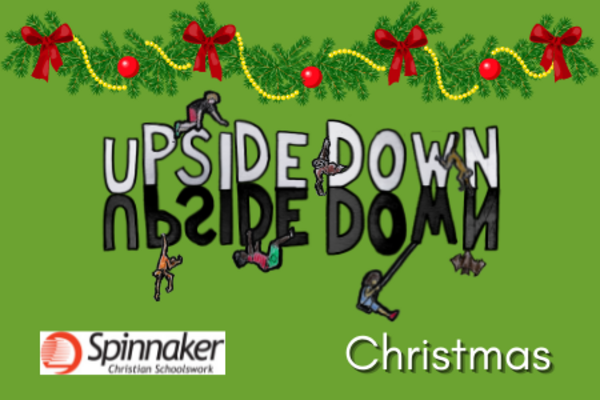 Upside-Down Christmas
PowerPoint
Heather has put together this PowerPoint to help you deliver the assembly. Complete with pictures, quiz answers, story slides and reflection slides. Feel free to download and use or adapt for your own use.
Upside-Down Christmas PowerPoint