'IT'S JESUS!' RESOURCE EPISODE IJ4:4 - JESUS CHANGES THE RULES
Sponsorship Impact: over 25,000* children learn about how Jesus broke the temple rules - praying for healing for a man with a twisted hand on the Sabbath.
THIS ASSEMBLY HAS BEEN SPONSORED BY AN ANONYMOUS SPINNAKER SUPPORTER

If you have clicked above to sponsor this assembly, we will be in touch to make arrangements for sending you your certificate, framed print of the artwork and details of your sponsorship in our PowerPoint. Please see below for details...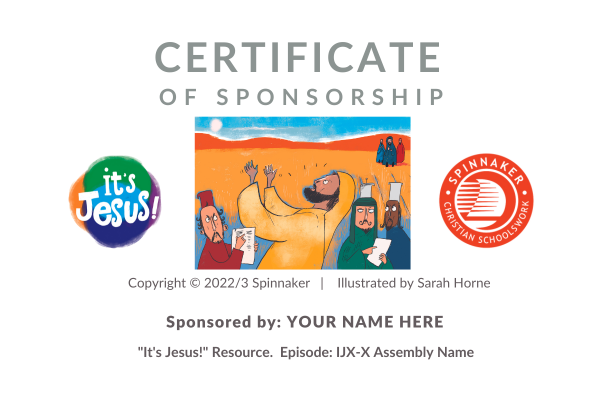 Certificate of Sponsorship
Your certificate will include your name as sponsor, outline details of the Worship Assembly you have sponsored and a small image of the accompanying illustration.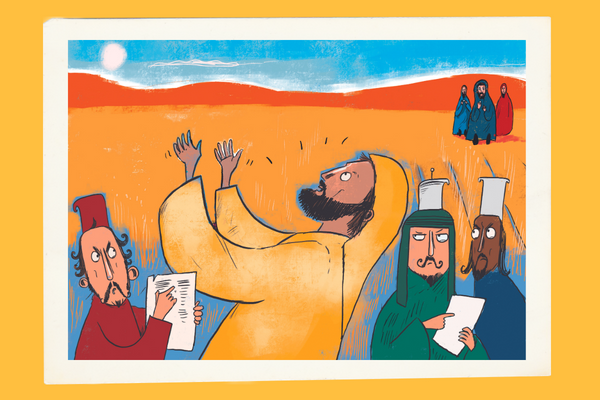 Small Framed Print of 'Prayer On The Sabbath' Illustration by Sarah Horne
Approx frame size 20 x 15 cm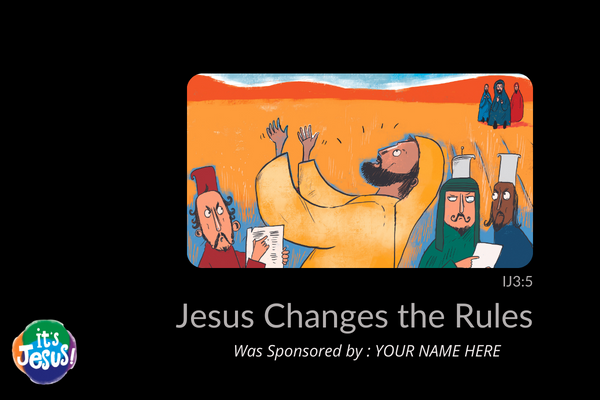 Your name on PowerPoint
If you would like, we will include your name as sponsor on the supporting PowerPoint presentation relating to the assembly you have sponsored. This PowerPoint will be available for all users of our website.
* It is estimated that at least 25,000 children will be impacted by this Worship Assembly, based on the number of schools we expect to visit within Spinnaker. An even wider impact can be expected through the 100's of downloads of these resources from our website by other schools, schoolsworkers, parents etc.