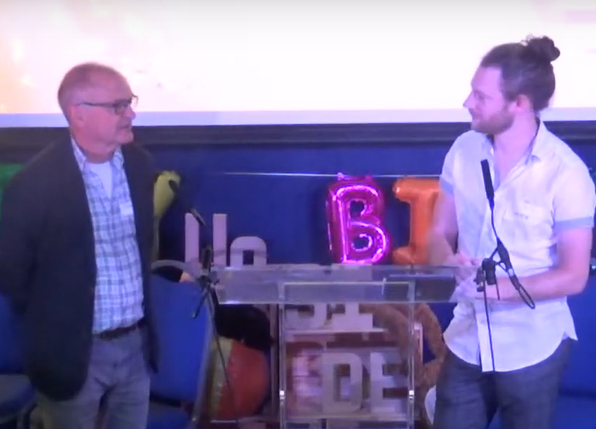 Spinnaker is 35 years old and we are looking for your help raising £35,000 in celebration.
This year nearly 6 full generations of children will have known our visits, and now we are entering into the most fantastic of times – because for the first time in our lives, a growing majority of those children are becoming parents, and we are visiting their children too – a full family ministry.
I, myself am one of those parents. I started school 35 years ago, I then left school and slipped fairly quickly into schools work and never looked back …So I say this with consistent first hand experience from 3+ decades: THERE HAS NEVER BEEN A BETTER TIME FOR SCHOOLSWORK.
And I don't just mean that generally, I mean starting as of literally 7 weeks ago, it has never been better; we are entering a golden time.
There has never been a better time for Schoolswork. We are entering a golden time!
Not only are we working across the generations, but Lockdown has thrown into stark relief how very important whole health and coming together is, and Christians can step up to support schools in fostering environments that provide those things. Last year almost every school in the country subscribed to the 'Recovery Curriculum' – which is incredible and screams of "We want Good News!" recovery is step away from renewal, a step away from redemption, a step away from restoration – everything the Gospel promises. This year the schools continue to cry out for a heavenly message to help their children, and we have the skills and talent to communicate this generously, sensitively, openly and sincerely.
In Lambeth, and Southwark, in Epsom and Orpington, in Eastbourne and Worthing, in Bromley and everywhere between, our team are being welcomed brightly into all these schools and we need to raise an additional £35K this year to just meet the current demand.
Will you support us? Could you help us fundraise? Would you like us to keep speaking Jesus in children's lives? Please give so that we can take up this call.
Donate to our 35 for 35 campaign 35 for 35 Campaign details

Thank you!
(The image is of Mike Harrowing and Martin Sweet, the current and former Spinnaker CEO's, as they talk about and pray for the Spinnaker Mission at our 35th Anniversary Celebration)