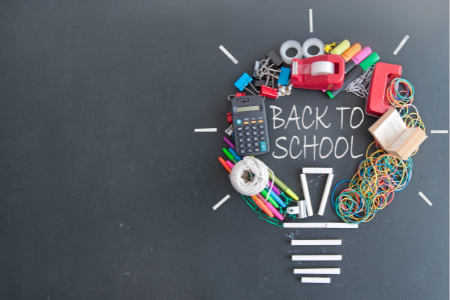 "Back to School" – Wow, never have those words carried such a weighty sense of delight!
After so long working with our schools digitally and distantly it is absolutely wonderful to be stepping through school gates, greeting staff and teachers, and hearing the sounds of "Yesssssssssss!!" from hundreds of happy children.
Schools too are reintroducing rhythms and activities they have sorely missed, not least of all Collective Worship. This week my local Deputy Head was telling me in animated fashion how happy he (AND all his staff, AND all his children) were to be able to come together daily for times of celebration and sharing.
At Spinnaker each of us share that enthusiasm for Worship – the unique and extraordinary opportunity to come together with hundreds of others, from a range of backgrounds to reflect together and develop an existential vocabulary. We have always said it is a pleasure and privilege to facilitate assemblies in the framework of faith in Jesus Christ, but wow again, it really is a joyful opportunity - and one that you are so welcome to join us in! (Spinnaker.org.uk/volunteer).
I know I will never associate the word 'normal' with any sense of dreariness ever again – getting back to normal is fantastic, its full of colour and happiness, normal is full of smiling children and grateful teachers, normal is the corporate exploration of the Bible, and the inscrutable ministry of the holy Spirit in the hearts and minds of thousands of children. I thank God for getting back to school and living a normal life.
Mike Harrowing, CEO